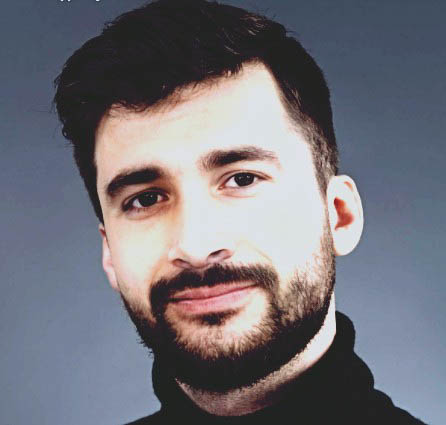 ssssIf you are interested in studying architecture, you should look into the different types of studies available. There are several bachelor's degree programs in architecture, master's degree programs in architecture, and doctorate degrees in architecture.
Bachelor of Architecture (B.Arch.)
The Bachelor of Architecture (B.Arch.) is a professional degree that prepares students to be licensed architects in the United States. It is a five-year program.
 In addition, the program emphasizes research, critical thinking, and analysis.
This program is ideal for students with a variety of interests. They can focus on architecture or pursue other fields of study in graduate school.
The program provides a solid foundation in architecture and technology. Students will also learn to design buildings in a cultural context. Through coursework and internships, students build the skills and knowledge necessary for professional practice.
Students will take courses in history, theory, technology, environmental systems, and building technology. In addition, they will study advanced building technologies and building codes. A major focus of the curriculum is on the design of buildings.
Master of Architecture (M.Arch.)
The Master of Architecture (M.Arch) program is a comprehensive program that prepares students for responsible roles in the architectures profession. Students in this program learn the theoretical and practical aspects of architecture while gaining insight into the history, philosophy, and methods of the profession. In addition, the Master of Architecture curriculum emphasizes integration, synthesis, and the engagement of landscapes, buildings, and technical systems.
 By the second year, students are able to choose from a number of concentration areas to focus their studies.
If a candidate's baccalaureate degree is in a field other than architectures, he or she must show that he or she has achieved a satisfactory level of math through college algebra.
Doctor of Architecture (Ph.D.)
In order to earn a doctorate in architecture, you will need to complete a thesis, pass a qualifying examination, and pass two language exams. Some programs require you to take your exams on the school's campus, while others let you do it all online. The amount of time it will take you depends on the number of courses you are taking each semester.
One of the most popular reasons for pursuing a Ph.D. is to gain a higher salary. It is also a good opportunity to contribute to your field. Moreover, it can be a fun experience.
Whether you're in the middle of your degree or in the early stages of your professional life, it's not hard to see why you might be interested in obtaining a doctorate in architectures. Plus, you'll get to spend a lot of time with people who share your interests.
Famous architects who studied architecture
Famous architects are those who have made a significant contribution to the field of architectures. They are often considered leaders in the field and their work is studied as a part of the architectural canon. Their name is synonymous with quality, reliability, and grandeur.
Others include Shigeru Ban, Robert Venturi, and Zaha Hadid. Each one has been instrumental in shaping the way we think about, experience, and build our buildings.
Some of the most famous architects have contributed to the development of modern and contemporary architecture.  He was a painter, urban planner, space designer, and theorist. His designs were characterized by open floor plans and independent walls.
Bjarke Ingels is a Danish architect who works with his group, the Bjarke Ingels Group. He believes that architects should address the needs of the contemporary community, and he incorporates sociological concepts into his designs.